Take a moment for yourself.
Surrender to the power of the nature around you
and feel your body and soul.

This is the magic experience of Hopestel.
The word "Yoga" literally means "union", something " which brings you to reality" by cultivating health and wellbeing (physical, emotional, mental and social) through the regular practice of a range of many different techniques, including postures and movement, breath awareness and breathing exercises, relaxation and concentration, self-inquiry and meditation.

Yoga is an approach to life that values appropriate effort, based on balance and harmony, within each person and with each other.

Our secret garden is the perfect setting for your yoga practice, in group or alone, surrounded by nature, in peace and silence broken only by birdsong. Join us on the mat!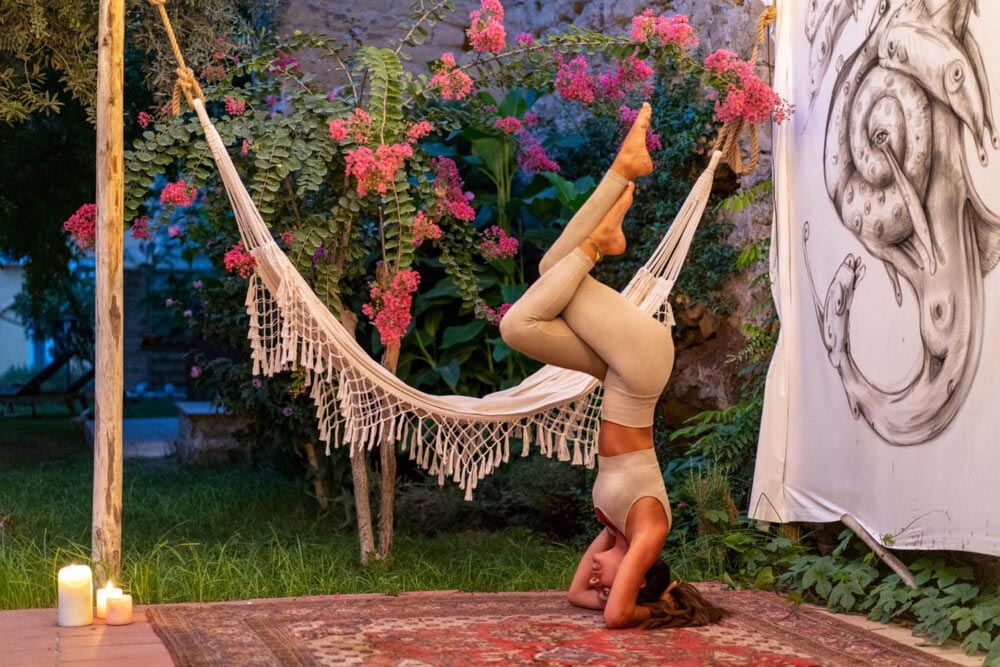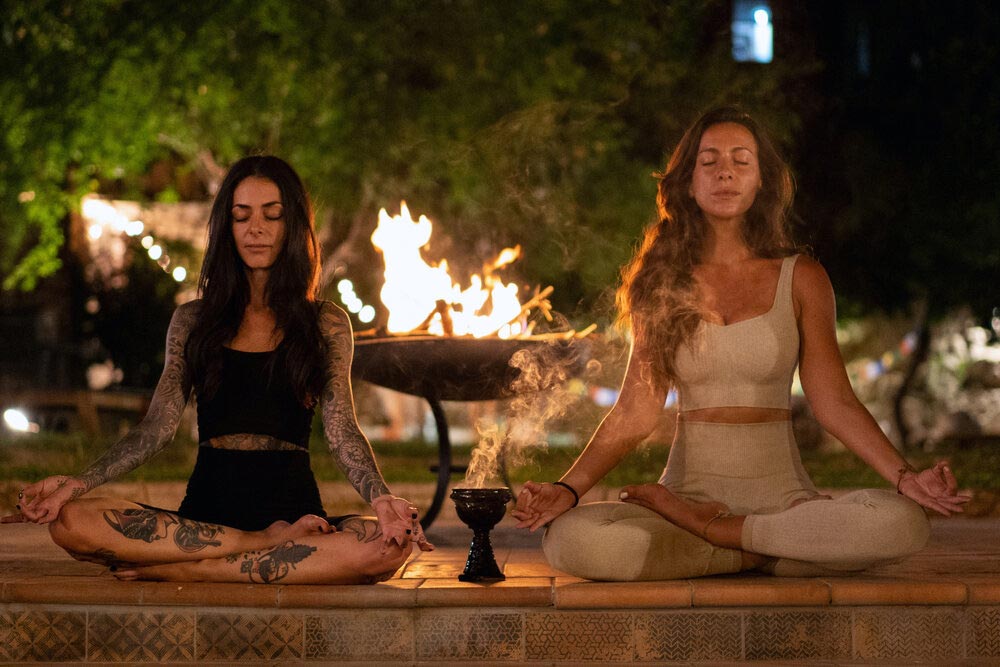 Meditation is about training in awareness and getting a healthy sense of perspective. It is both a skill and an experience — a formal exercise to cultivate awareness and compassion. By sitting with the mind, we're training it to be more open and at ease, and we consequently discover greater calm, clarity, contentment, and compassion to increasingly learn to have a direct experience of the present moment.

We're not trying to turn off your thoughts or feelings with meditation but instead we'll teach you how to observe them without judgment and eventually, start to better understand them.
OUR GREEN OASIS IS THE IDEAL PLACE FOR AN URBAN RETREAT! AT HOPESTEL WE OFFER THE POSSIBILITY TO ORGNIZE RETREATS OF 2 OR MORE DAYS WITH VARIOUS LEVELS OF CUSTOMIZATION. BESIDES THE ACCOMMODATION AND USE OF OUR SHALA, IT WILL BE POSSIBLE TO INTEGRATE ON REQUEST CREATIVE LABS, FOOD & BEVERAGE AND EXPERIENCES TO LIVE NAPLES AND SURROUNDINGS AT THEIR BEST. IF YOU ARE INTERESTED IN ORGANIZING YOUR RETREAT WITH US, GET IN TOUCH AND WE'LL SHOW YOU ALL THE POSSIBLE OPTIONS TO MAKE IT AN UNFORGETTABLE EXPERIENCE.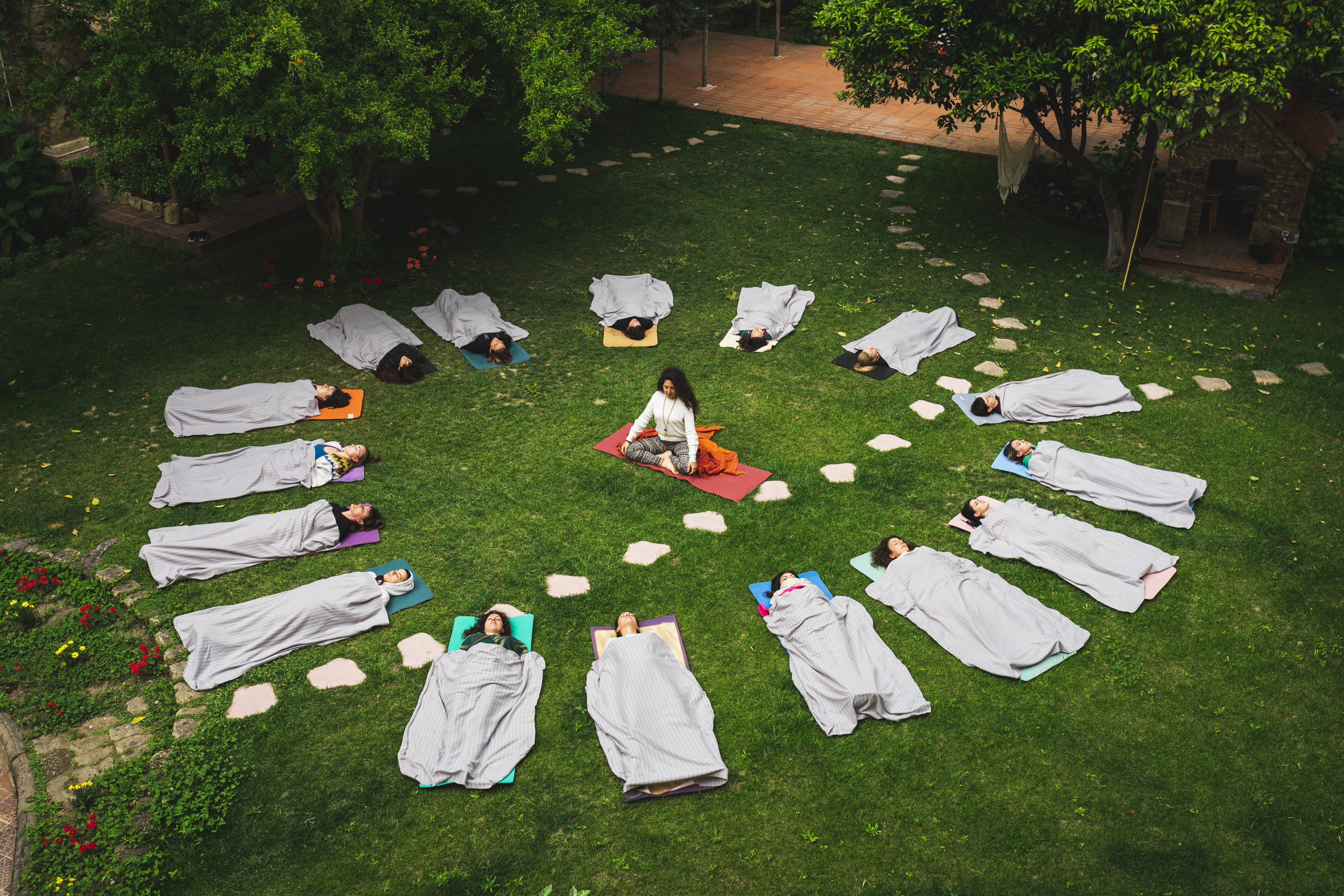 ONE CLICK IS ALL IT TAKES TO TRANSFORM OUR SECRET GARDEN INTO A COWORKING SPACE SURROUNDED BY NATURE: AN IDEAL LOCATION TO BOOST YOUR CREATIVITY, GIVE SPACE TO YOUR IMAGINATION AND STIMULATE YOUR EFFICIENCY AT THE SAME TIME.
IN OUR SECRET GARDEN AND IN OUR COMMON INDOORS AREAS, YOU WILL BE ABLE TO WORK AWAY FROM THE CHAOS AND NOISES OF THE CITY, GET TO KNOW PEOPLE FROM ALL OVER THE WORLD AND LET YOURSELF BE INSPIRED IN A SPACE OF COHESION AND SHARING. GET IN TOUCH FOR MORE INFO!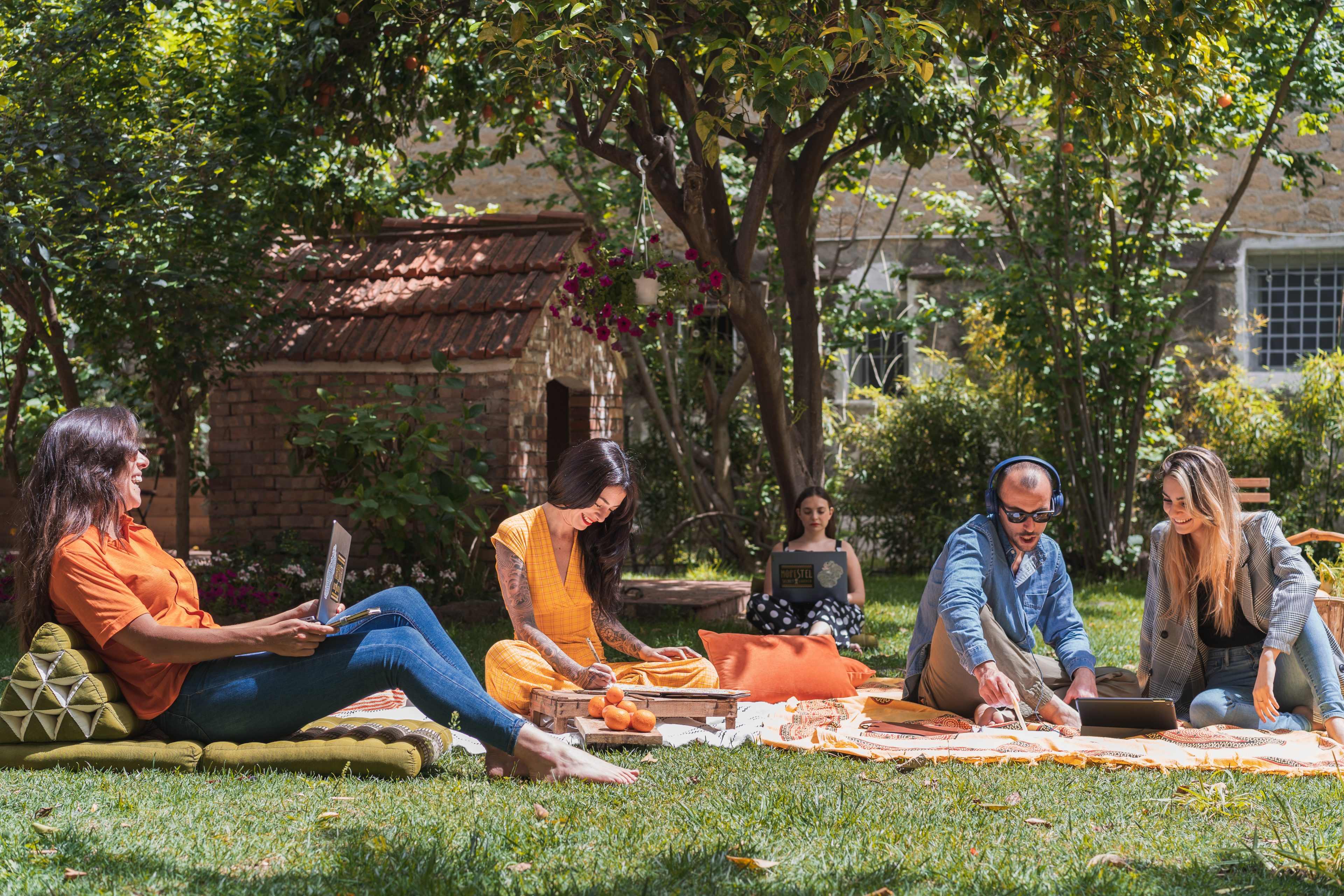 AT HOPESTEL WE KNOW IT WELL: EVERY MOMENT OF OUR LIFE DESERVES THE RIGHT SOUNDTRACK. LIVE PERFORMANCES, JAM SESSIONS, SOUND BATHS, GUITAR CLASSES AND MUCH MORE. IF YOU WANT TO LEARN TO PLAY A NEW INSTRUMENT OR JUST SHARE YOUR TALENT AND CREATIVE EXPRESSION, OUR SECRET GARDEN CAN BE YOUR STAGE AND SOURCE OF INSPIRATION. GET IN TOUCH IF YOU WANT TO PERFORM & INSPIRE US WITH YOUR MUSIC HERE @HOPESTEL OR IF YOU ARE INTERESTED IN LEARNING OR TEACHING LOVE FOR AN INSTRUMENT.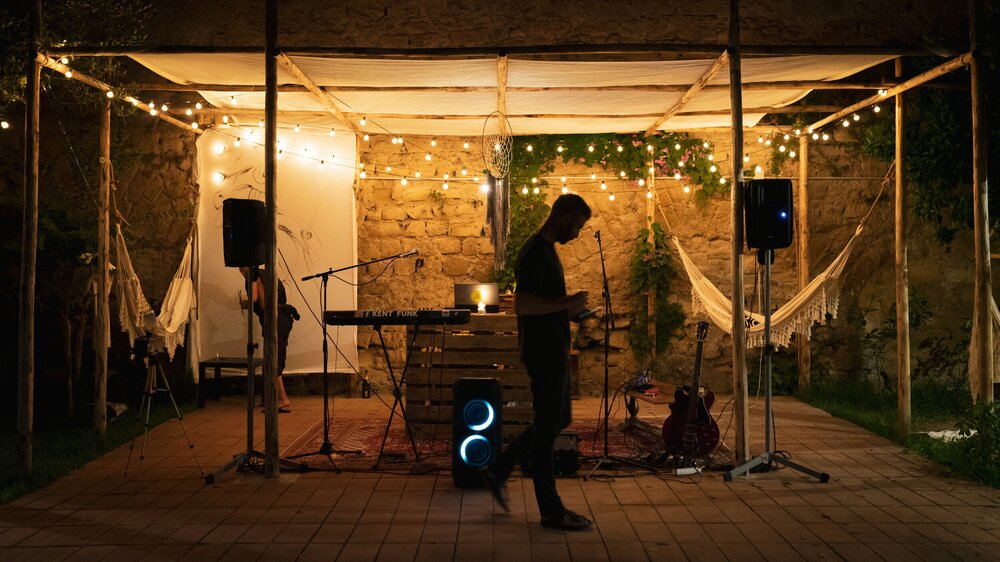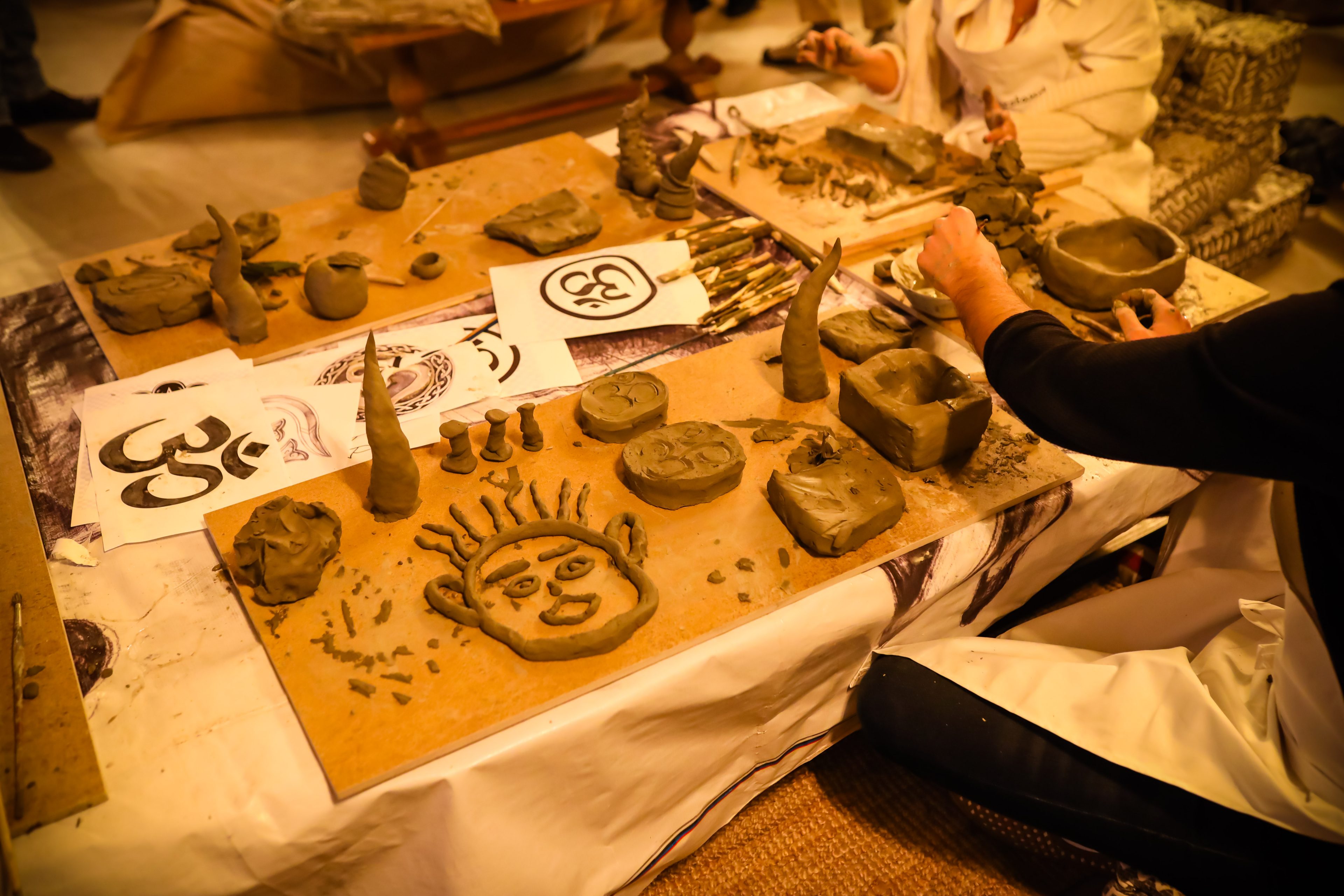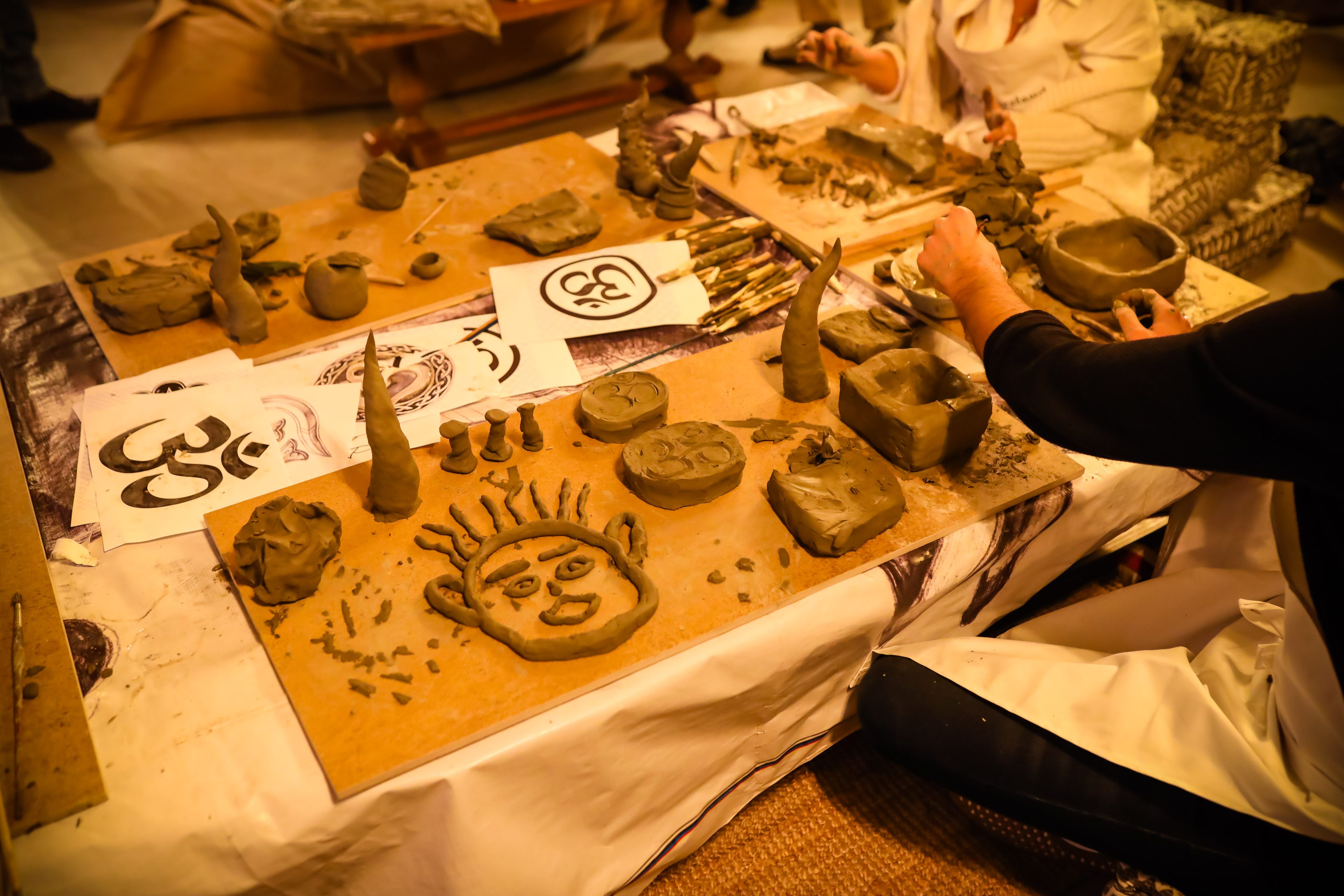 "CREATIVITY IS THE GREATEST REBELLION IN EXISTENCE". OSHO
GIVING SPACE TO CREATIVITY IS ONE OF THE MOST IMPORTANT VALUES IN OUR VISION AND MISSION. CREATIVITY SETS US FREE, IT ENCOURAGES OUR CURIOSITY AND GIVES US NEW ENERGY.
AT HOPESTEL, WE ORGANISE CLAY LABS, PAINTING, DRAWING AND CREATIVE RECYCLING EXPERIENCES. GETTING YOUR HANDS DIRTY HAS NEVER BEEN SO FUN AND MADE FOR SHARING. WHETHER IT IS AN OPPORTUNITY TO GET TO KNOW NEW PEOPLE IN OUR DEDICATED EVENTS OR A DIFFERENT ACTIVITY TO CELEBRATE YOUR SPECIAL DAY, YOU'LL FIND OUT HOW CREATIVE LABS ARE A NEW EXTRAORDINARY WAY TO RELATE AND GET TO KNOW YOURSELF AND PEOPLE AROUND YOU. GET IN TOUCH IF YOU WANT TO SHARE YOUR TALENT AND ORGANIZE LABS OR WORKSHOPS WITH US!
AT HOPESTEL WE OFFER RESIDENCY PROGRAMS FOR ARTISTS TO STAY IN THE BEAUTIFUL CITY OF NAPLES AND DEDICATE TO THEIR OWN ART IN A SPACE THAT EVER SINCE ITS OPENING HAS INSPIRED, INVOLVED AND PUT IN CONTACT MANY EXTRAORDINARY ARTISTS.
EACH ONE US HAS A DIFFERENT EXPERIENCE, BEAUTY IS IN THE EYES OF THE BEHOLDER AND HERE IS THE RICHNESS OF CREATIVITY.
OUR #HOPESTEL4ARTISTS PROGRAM GIVES YOU THE OPPORTUNITY TO STAY IN OUR HOSTEL AT DISCOUNTED RATES TO SHARE YOUR TALENT AND COLLABORATE WITH DIFFERENT PARTNERS. HOPESTEL BECOMES A PLACE OF EXCHANGE AND MUTUAL INSPIRATION WHERE YOU CAN SHARE IDEAS AND CREATE A SOLID NETWORK WITH PEOPLE JUST LIKE YOU WHO LOVE AND LIVE ON ART. IF YOU ARE AN ARTIST LOOKING FOR A PLACE WHERE YOU CAN EXPRESS YOUR ART AND BE INSPIRED BY THE SURROUNDING SPACE AND THE BEAUTY OF NAPLES, HOPESTEL SECRET GARDEN IS THE RIGHT PLACE FOR YOU! GET IN TOUCH FOR MORE INFO!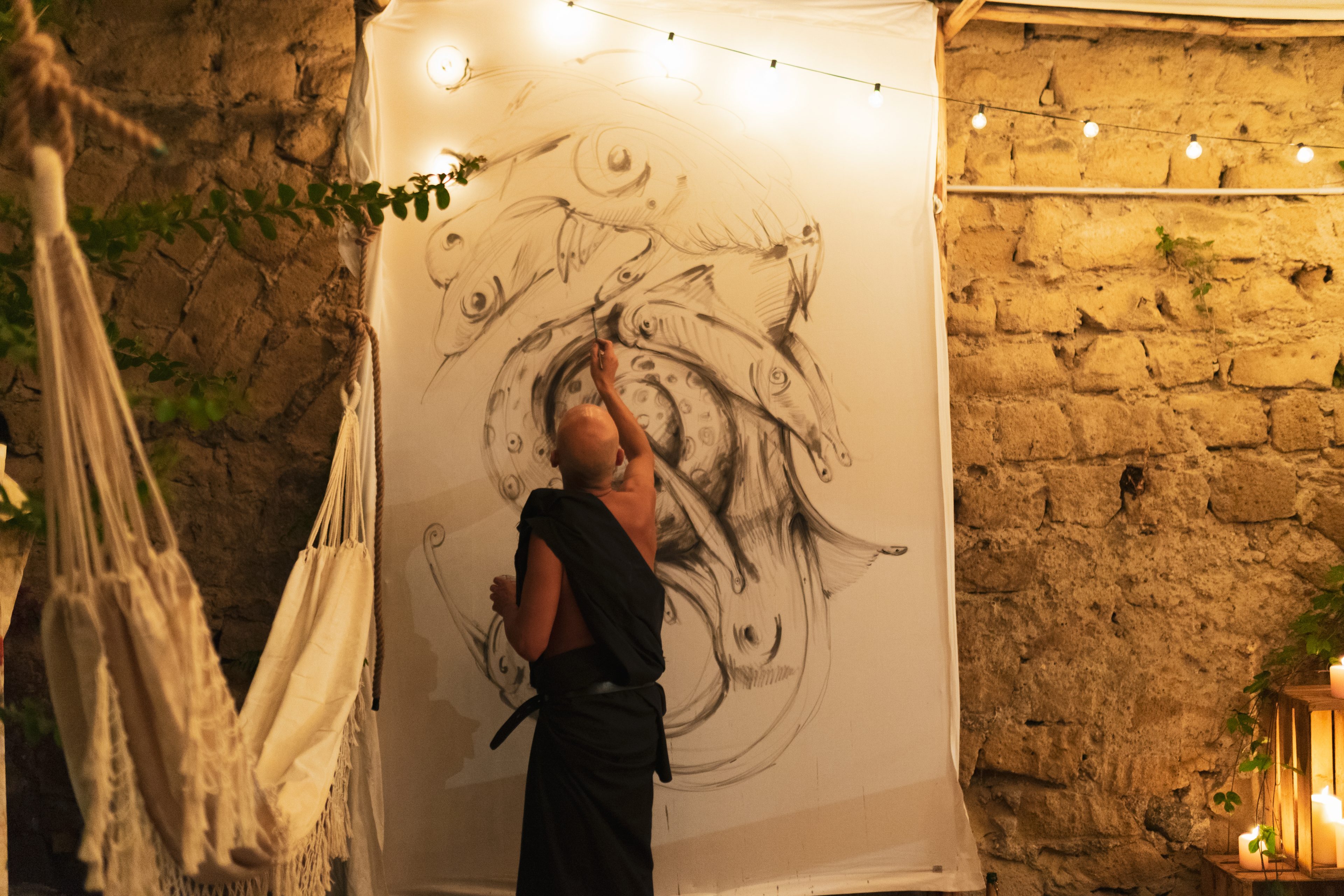 YOUR IDEAL LOCATION, ALWAYS 
HOPESTEL IS A UNIQUE LOCATION IN THE HEART OF NAPLES, THE IDEAL SET FOR YOUR PRODUCTIONS. THE WONDERFUL OUTDOOR SPACES OF ALMOST 1000 SQUARE METERS AND THE COZY INDOOR COMMON AREAS ARE SUITABLE TO HOST MANY PROJECTS, SUCH AS:
- SHOOTINGS
- ARTISTS' PRESENTATIONS AND EXHIBITIONS
- REHEARSAL STUDIO
- WORKSHOPS, LECTURES AND SEMINARS
YOU CAN HAVE AT YOUR DISPOSAL OUR INDOOR AND/OR OUTDOOR AREAS WITH THE POSSIBILITY OF OVERNIGHT STAY OR DAY-USE ROOMS AND EXTRA SERVICES SUCH AS CATERING OR COFFEE BREAK. THERE IS ALSO A LARGE AND MODERN FULLY-EQUIPPED KITCHEN. OUR LOCATION HAS ALREADY BEEN CHOSEN BY VIDEO PRODUCTION COMPANIES AND IMPORTANT BRANDS SUCH AS "THE JACKAL" AND "CAFFè BORBONE".

COME AND DISCOVER US YOU TOO. GET IN TOUCH FOR MORE INFO!